Follow the World of M.U.L.E. on Facebook and Twitter, or subscribe the RSS newsfeed


From August 14th, 1997 until July 5th 2014 – for almost 17 years – the World of M.U.L.E. was an independent website dedicated to one of the best multiplayer games in the history of computer games. M.U.L.E. was created by Ozark Softscape in 1983, credited to Dan Bunten*, Bill Bunten, Jim Rushing, Alan Watson and Roy Glover. In case you haven't heard of the game, I suggest you start with reading my M.U.L.E. game review for Carpe Ludum.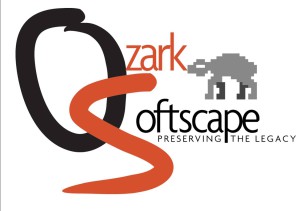 The effort I spend on digitally archiving "all things M.U.L.E." is my bow before Ozark Softscape and especially Dan(i) Bunten*, honoring his/her vision of computer games being a means to bring people together instead of being a hobby for lonely geeks. That vision sounds commonplace? Keep in mind that this vision was formulated in 1982, which is almost a decade before the internet came by, or multi-player games came to be commonplace!
It might take me a while to migrate all the content from the original website over here to it's new home at Carpe Ludum. This is a hobby project though – who knows how much time it takes… Until I achieve that – here is something to remember the old World of M.U.L.E. as it looked like before on www.worldofmule.net shortly before it was mothballed. Ah, those were the days…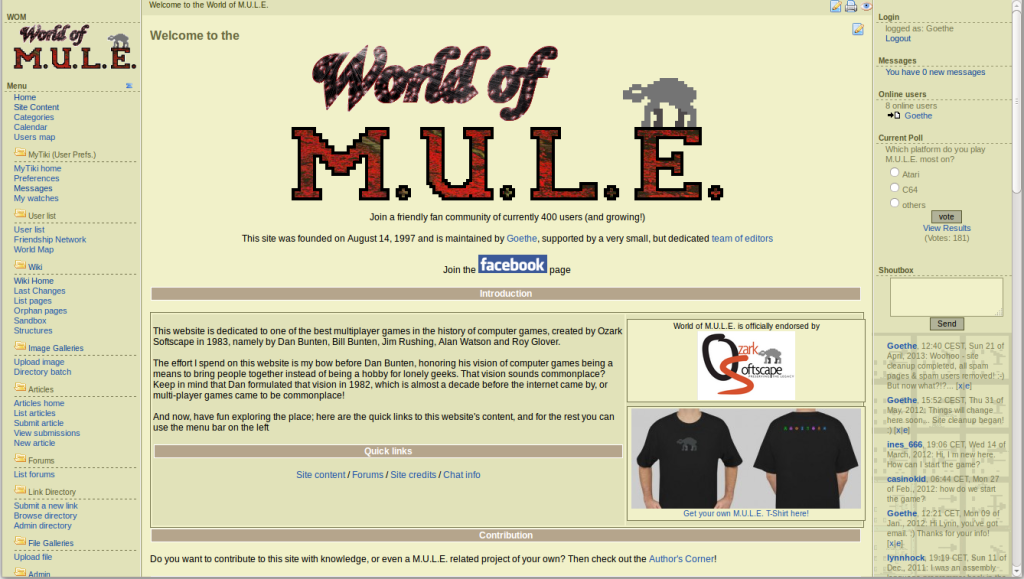 *in 1992, M.U.L.E. game designer Dan(iel) Bunten had a sex change and changed name to Dani(elle) – Danielle Bunten Berry @ Wikipedia