Written by Christian A. Schiller, World of M.U.L.E. curator
Happy to get feedback on this feature, either via the contact form or one of the following social media accounts: Facebook, Twitter or Discord.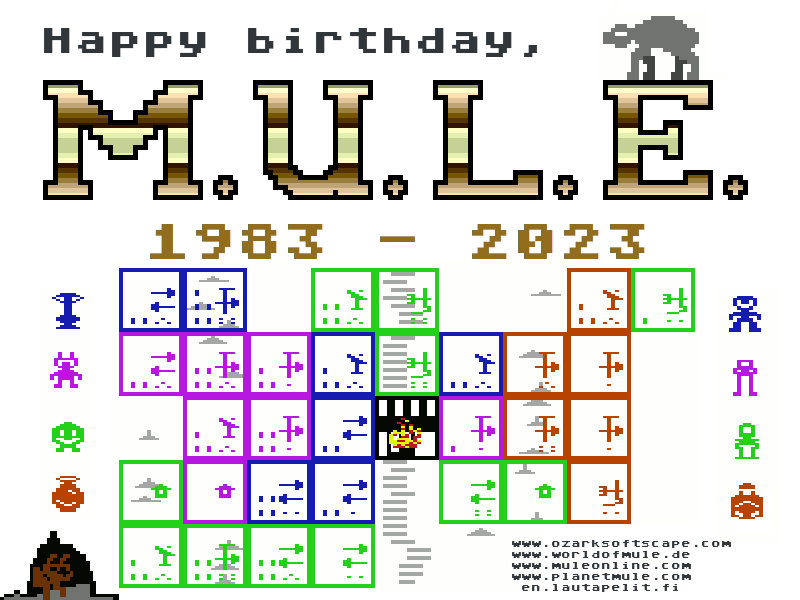 ---
To mark the 40th anniversary of M.U.L.E., we are dedicating this special write-up to the history of the game's development, taking a look behind the scenes with reports and new 2023 interviews with those involved. As well as to all the original versions of the game, we introduce you to the officially licensed remakes and the 'clones' that excellent games inevitably spawn. Finally, we round off the anniversary celebrations with a test of the brand new M.U.L.E. Online.
---
Contents of the special anniversary report
---
Deutschsprachige M.U.L.E. Fans können eine gedruckte Version dieses Jubiläumsartikels als Andenken hier erwerben: Der Artikel wurde im RETURN Magazin #53 (Mai 2023) abgedruckt und kann im RETURN Shop weltweit bestellt werden.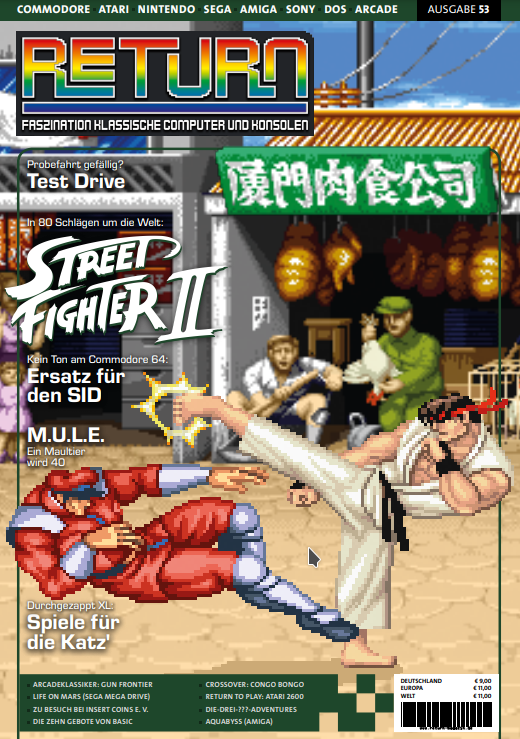 ---

---