---
19 years would pass before the brand was revived in 2009 with Planet M.U.L.E. on PC. M.U.L.E. Returns for mobile devices followed in 2013, and even a board game adaptation in 2015. These developments were made possible by the heirs of Ozark Softscape, the children of Dan Bunten, who supported and officially licensed the projects.
2009 – Planet M.U.L.E.
2013 – M.U.L.E. Returns
2015 – M.U.L.E. The Board Game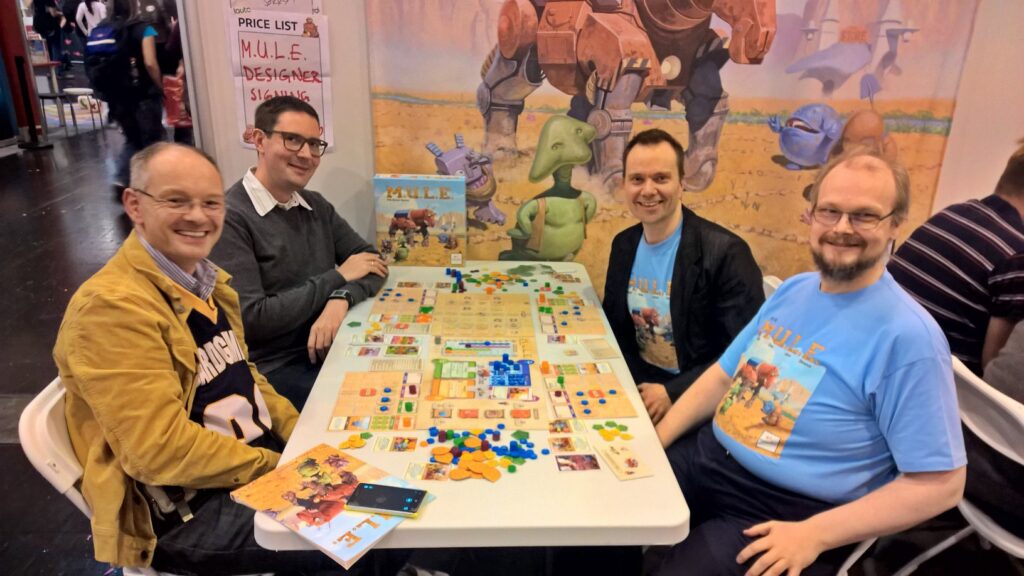 The best surprise in the M.U.L.E. universe came in 2015 with a board game adaptation of the game. Finnish fan Heikki Harju, with the help of Finnish board game publisher Lautapelit and under licence from Ozark Softscape, brought the concept he and his M.U.L.E. friends had been developing for years to fruition. It premiered at the Spiel 2015 fair in Essen, Germany. The implementation is extremely successful and somewhat reminiscent of The Settlers of Catan. However, as M.U.L.E.'s game mechanics are a little more complex than in Klaus Teuber's classic, it takes a little longer to get used to them in order to enjoy the game. A small drop of bitterness: The game is not as balanced as in the original. Once you get behind, it is much harder to catch up. All in all, this is a clear buy for M.U.L.E. fans. Not only because of the beautiful graphical reinterpretation of Alan Watson's original designs, but above all because M.U.L.E.'s vision of connecting people is fully realised.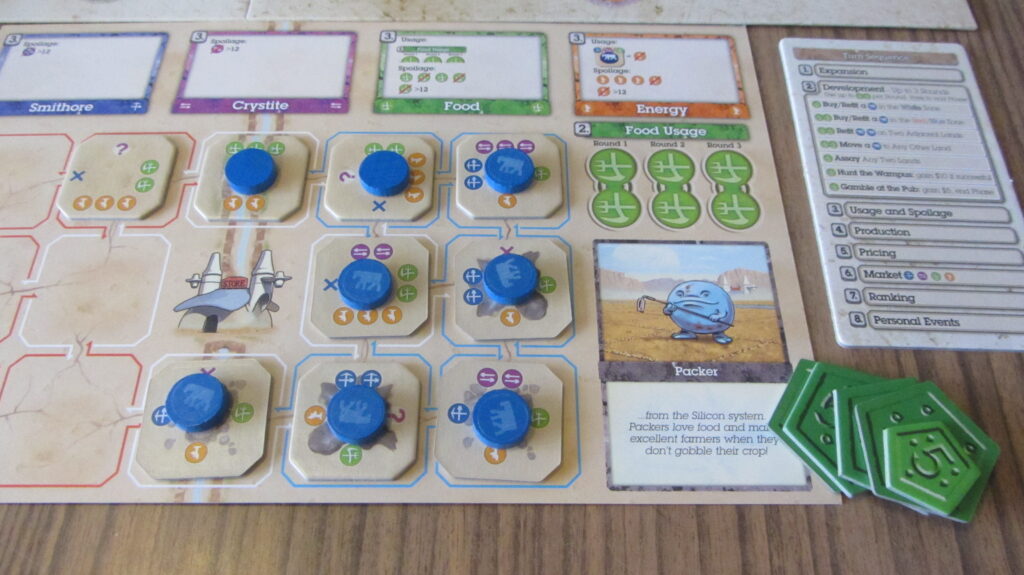 ---
---